50th Annual Conference of The European Society for Engineering Education (SEFI)
19.09.2022 - 8:00

-

22.09.2022 - 18:30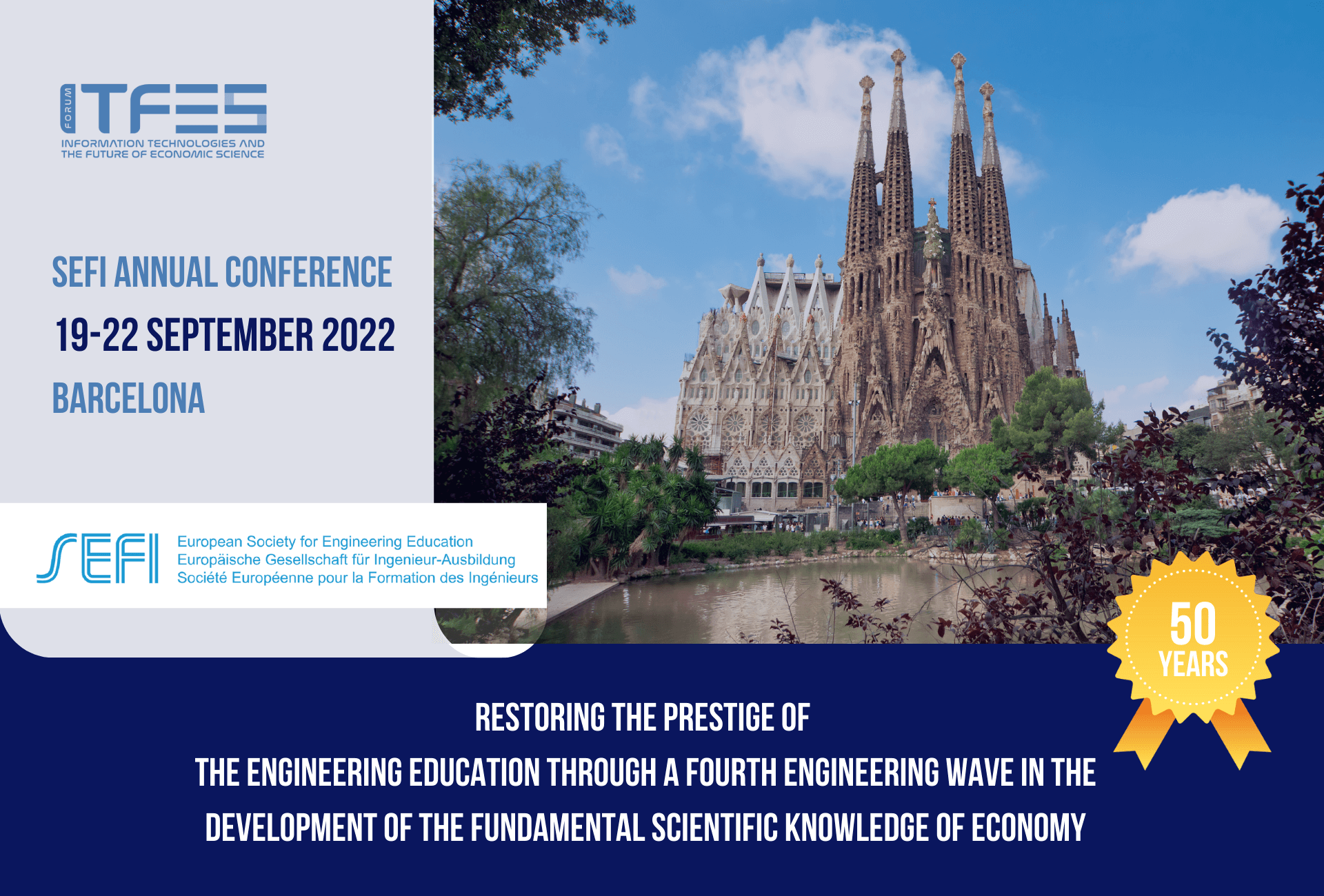 Forum ITFES – Restoring the prestige of the engineering education through a fourth engineering wave in the development of the fundamental scientific knowledge of economy
We are pleased to inform you that the European Society for Engineering Education (SEFI) has focused the attention of all European countries at the 50th annual edition of its conference this September 19–21.09.2022 on the theme of Forum ITFES – "Restoring the prestige of the engineering education through a fourth engineering wave in the development of the fundamental scientific knowledge of economy."
Our colleagues from Forum ITFES Stefan Stefanov – chairman and Martina Dimitrova – a member of the Management Board, together with Trifon Stefanov – CEO of the Institute for Systemic Economic Engineering, will be presenting the reasons for the loss of prestige of engineering education as well as the strategic solution to restore the balance, thanks to major scientific discovery of the Bulgarian institute.
Based on analyses of the state of engineering education from the beginning of the 20th century until today and pinpointing the reasons for the loss of prestige in the industry for machines which has led to the reorientation of the youth in the West towards social and scientific disciplines, Eng. Stefan Stefanov will present in his lecture a unique solution in the form of a concept and strategy for a "Fourth engineering wave in the development of fundamental scientific knowledge for economy." A wave completing the work of all the great engineers before us—from Henry Towne, Frederick Taylor, Walter Shewhart, William Deming, Joseph Juran, Joseph Orlicky to Oliver Wight —and building upon the latest engineering discoveries in the science of management of the economy of the enterprise for machines.
For the first time, after more than 100 years of effort, the world has reached a clear, accessible, and comprehensive new quality knowledge of the principle setup and way of functioning of the most important unit of the leading industry responsible for the development of all other industries – the already accomplished dream of the luminary engineers who laid the remarkable foundation of the knowledge for management of the global industry for machines.
"Is it possible to create a universal model of the economy of the enterprise for machines?" That was one of the questions of the "European Society of Engineering Education," and our answer is — "Yes, such a model does exist in the form of a unified theory, terminology, and a new generation of holistic digital technology and it is the results of the 20 years of effort of the Bulgarian Institute for Systemic Economic Engineering.
All this and more are to be presented and discussed at the global scene between Forum ITFES, ISEE, and all European Society for Engineering Education participants this September in Barcelona.